Sydney Tower Is Now Home to a Retrofuturistic 83rd-Level Bar, a Moody Fine-Diner and a Fancy Buffet – Concrete Playground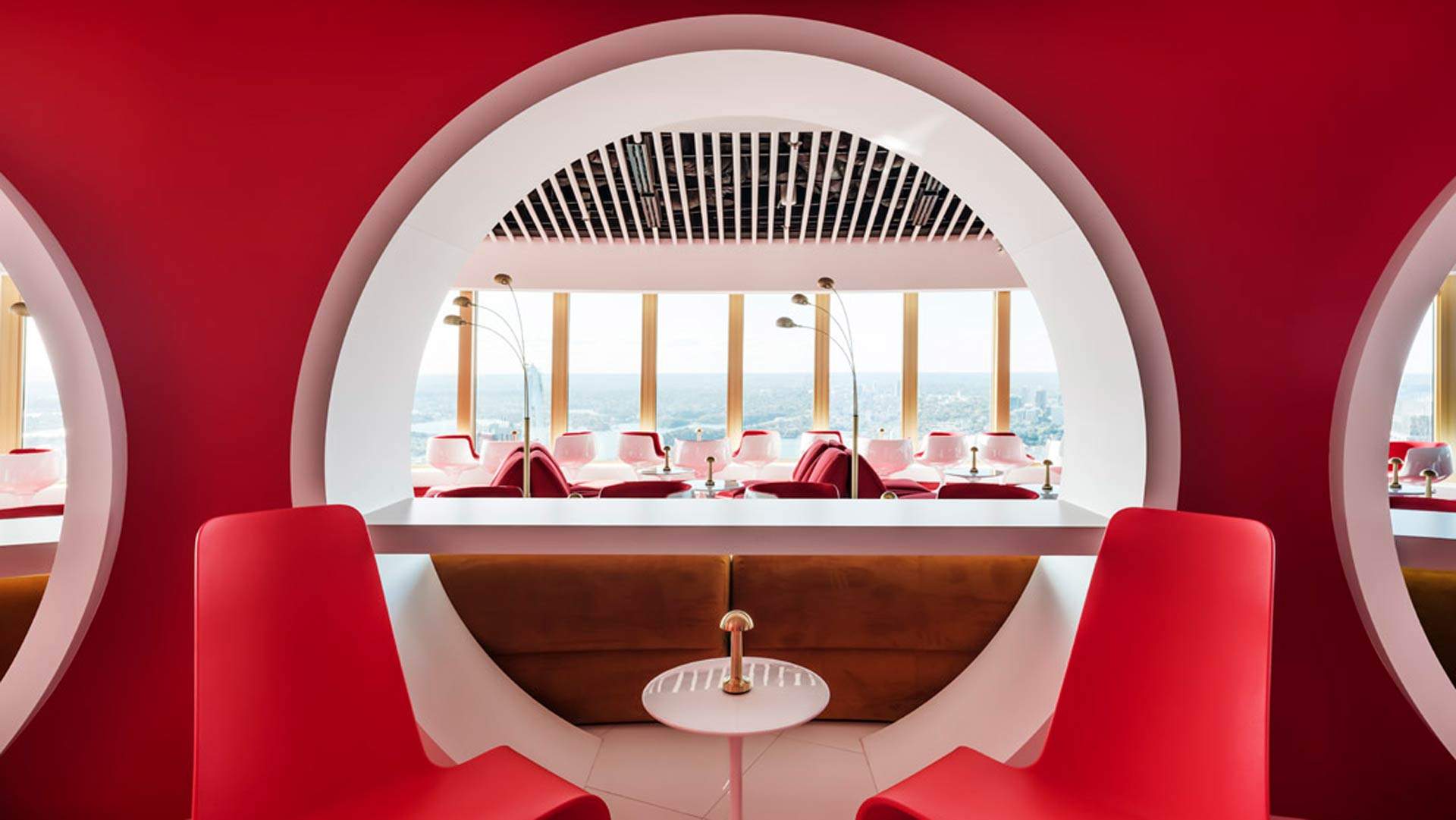 On September 25, 1981, Sydneysiders got their first look at the revolving restaurants inside Sydney Tower. Exactly 39 years later, the restaurants have reopened after a $12-million renovation, with new looks, A-plus cocktails and a star cast of Sydney hospitality elite.
The tower's dining precinct is split into three levels: 70s-inspired Bar 83, opulent fine-diner Infinity and casual buffet restaurant Sky Feast. Each space has a unique design by Loopcreative, pulling inspiration from the likes of space odysseys, Aussie backyard pools and bygone Kings Cross bars.
Here, we'll walk you through each level.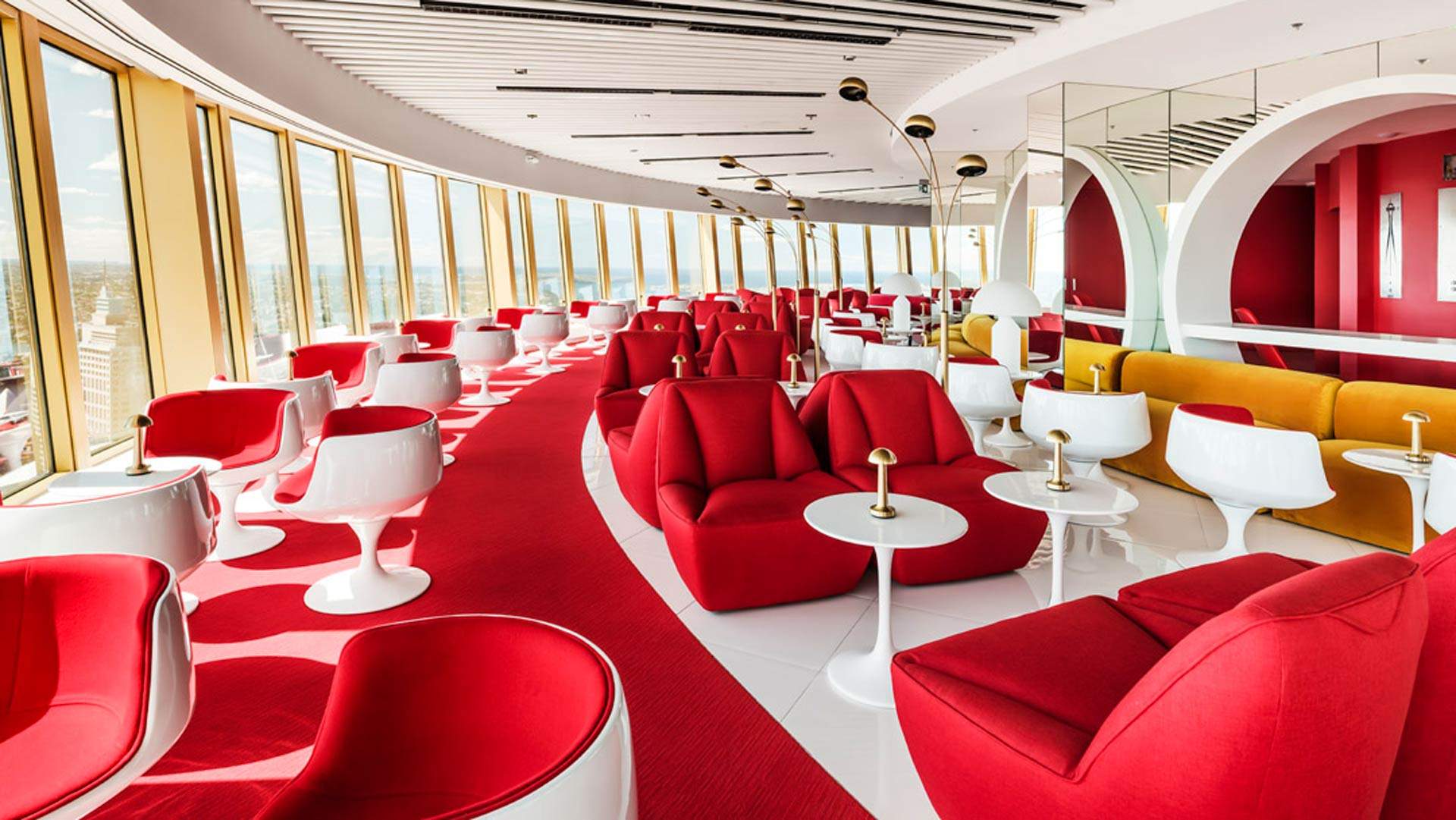 BAR 83
Part-retro, part-futuristic with circular red and white lounges, gold lights and striking mirrors,…