Highly infectious hand, foot and mouth disease on the rise in Perth, doctor warns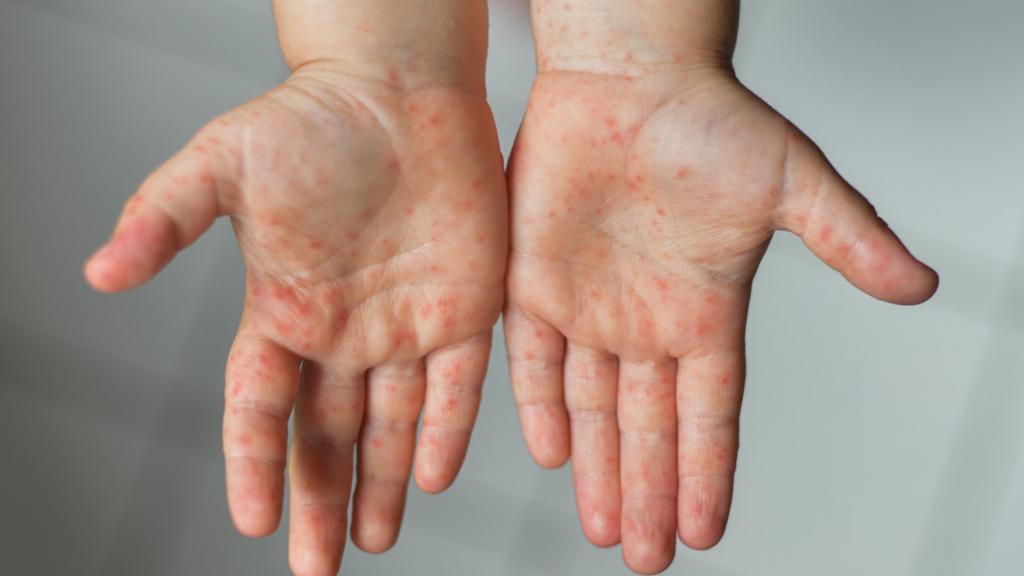 A Perth doctor has warned that hand, foot and mouth disease is on the rise in Perth, affecting both children and adults.
The highly contagious viral infection can cause a nasty rash or blisters on hands, feet and around the mouth.
While it tends to mostly affect young children, adolescents and occasionally adults can pick up the virus.
Perth father Mike said he contracted the virus from his toddler, PerthNow reports.
"I started noticing very bad back pain, bad neck pain, bad headaches and there was a day when I slept for 20 out of 24 hours, but I didn't put it down to anything other than a big session at the gym and being a bit rundown," he said.
"And then there was an explosion of marks on my body on Sunday, it was literally an…