Fremantle's historic Duykfen 'little dove' tall ship replica to relocate east for new chapter in Sydney Harbour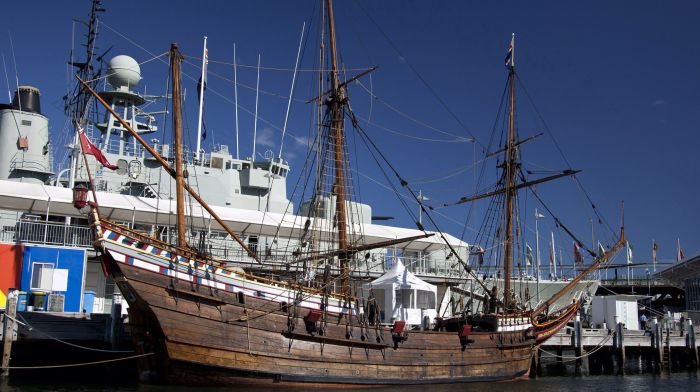 A replica of the first recorded European ship to visit Australia, the Duyfken, is moving to Sydney permanently after eight years in Western Australia.
Key points:
The replica is modelled on a Dutch ship that explored Australia in 1606
The foundation was unable to secure funding the keep the ship in Fremantle
Duyfken is expected to sail into Sydney Harbour on January 1, 2021
The ship, whose name means "little dove" in Dutch, was built in Fremantle in the late 1990s by a group of historic sailing enthusiasts who formed a foundation to recreate the vessel.
It is a replica of the Dutch East India Company vessel which sailed from Indonesia (then called the Spice Islands) and made landfall in the Gulf of Carpentaria in 1606.
The ship's captain,…