Former couple take dispute over $4000 dog to court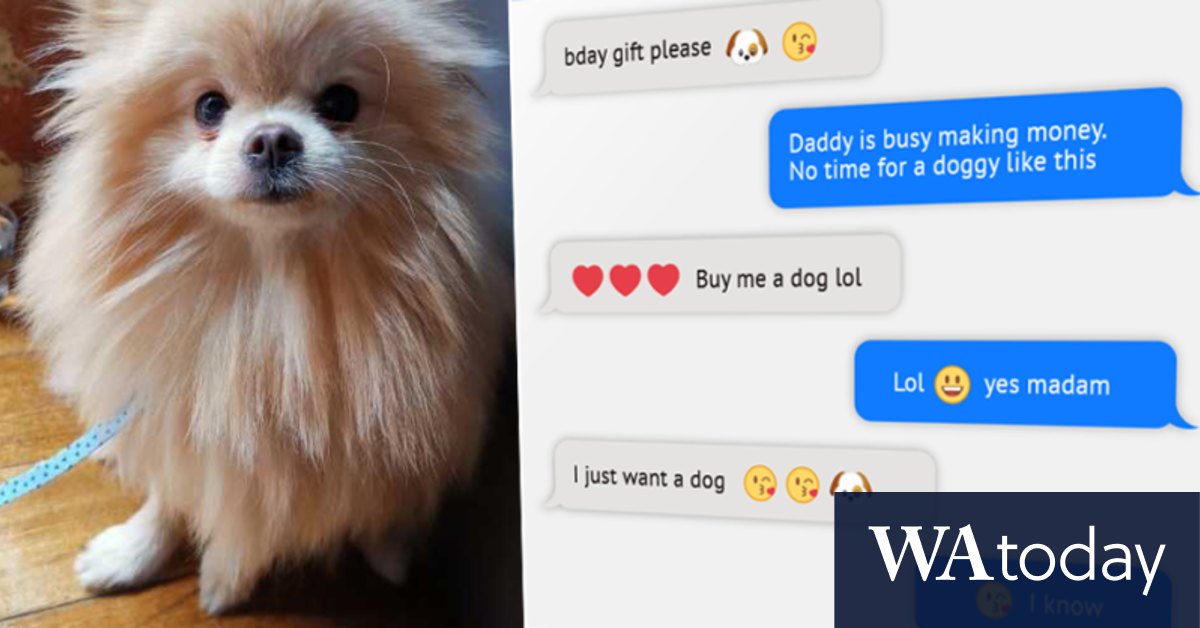 Several other requests for a dog made by Ms Chang over text were given as evidence in court. In one instance, she texted "[Heart emojis]. Buy me a dog lol" to which Mr Chow replied "Lol [laughing emoji] yes madam".
Later, she said "I just want a dog [kissing and puppy-face emojis]" to which Mr Chow replied: "[Kissing emoji], I know."
Mr Chang eventually agreed to buy a dog, writing: "Can you stop being a pain in the bum bum [sic] and get us a god damn cutie dog".