Eskimo Joe, Stella Donnelly, Perth Symphony Orchestra perform From the Sea at WA Museum Boola Bardip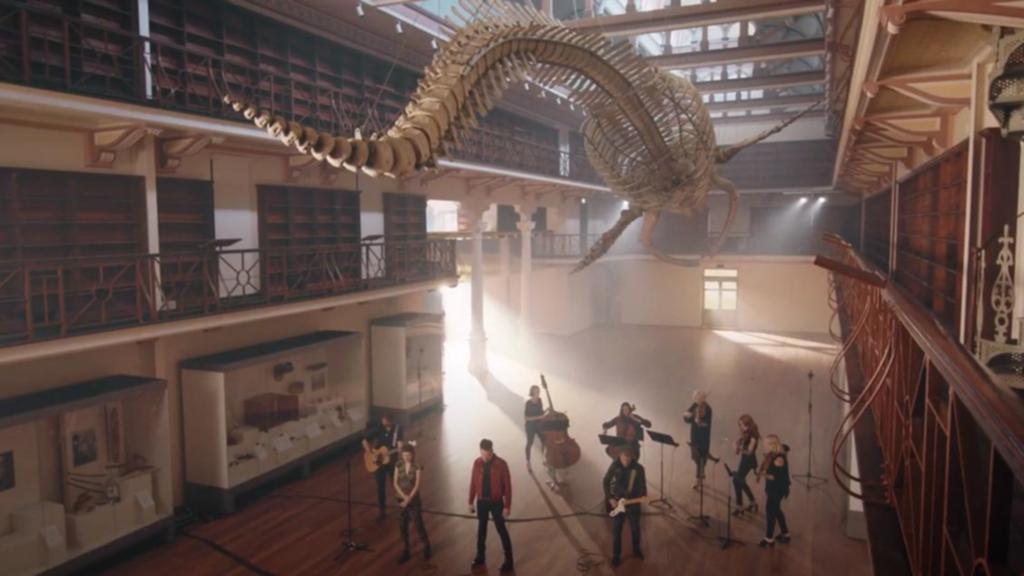 Perth rock legends Eskimo Joe have put on a show in one of the more surprising venues in Perth — our new museum.
A collaboration between the band, Stella Donnelly and the Perth Symphony Orchestra was released today, and showcases the band's 2004 song From the Sea, which was nominated for the Single of the Year at the ARIA Music Awards that year.
Released on the same day the WA Museum Boola Bardip was re-opened after four years of work, the song is played in Hackett Hall under Otto, the beloved Blue Whale skeleton.
Directed by Renee Webster, the video is one of five performances commissioned to showcase the development.
"One of the challenges we faced was visually trying to find ways to bring a 24m whale skeleton and the performance…