Brendan Pallot claims The West Australian's Pick 11 grand prize of $11,000 after eight rounds of BBL dominance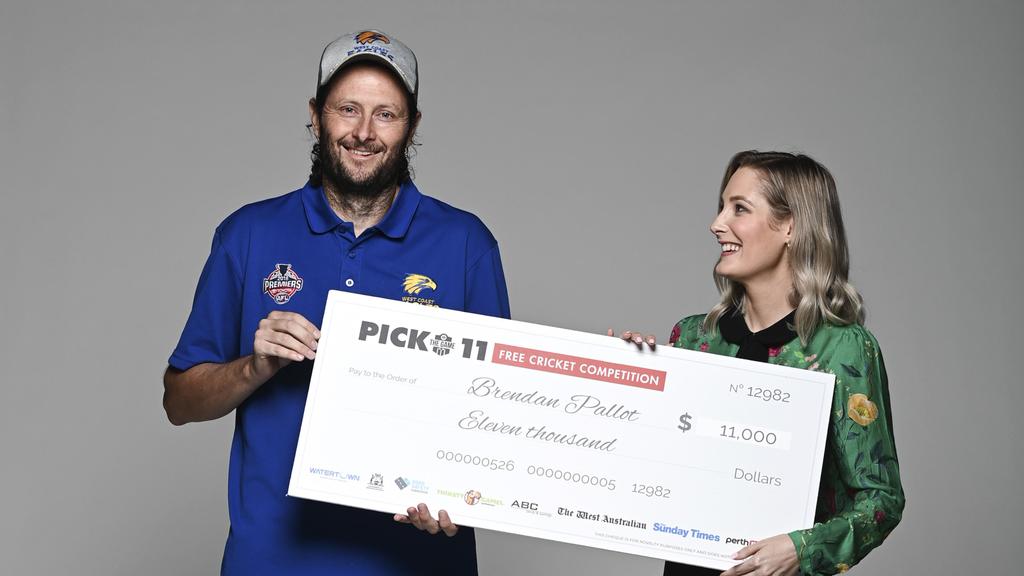 Brendan Pallot admits to having a few sleepless nights during the business end of the Big Bash League.
No, it wasn't because his beloved Perth Scorchers' BBL finals assault. He had his own team to worry about pick.
The Clarkson man and self-confessed sports nut took out the Pick 11 major prize of $11,000, thanks to Watertown, after his team scored a whopping 10770 points across the eight-round fantasy competition.
Pallot, who averaged more than 1346 points per round to prevail by 47,…